EGGSELENT 2021 SCHOOL HOLIDAY
RECEIVE A FREE KIDS SIZE CAP WHEN YOU BOOK 2 ALPACA EXPERIENCES
CONDITIONS OF GIVEAWAY:
• BOOK 2 ALPACAS for 30mins (ALPACA EXPERIENCE) at the same time to receive 1 free kids cap. • Book 4 alpacas to receive 2 caps.
• Only for appoinment times between 27th March & 30th April. Once you book 2 or more alpacas at the same time, the offer will automatically be applied. Pick up your free cap in store when you check in for your alpaca experience. Available in lime or black colour.
CAPS VALUED AT $29.95ea They are kids size!
THIS DEAL IS NOT TRANSFERABLE TO ANY OTHER PRODUCT OR FOR CASH.
Celebrate Mothers Day with us.
INTRODUCING OUR SPECIAL MOTHER'S DAY LUXURY PLATTER & BOTTLE OF LONA SPARKLING
2021 Mother's Day celebrations sees the introduction of a special "Mum's Luxury Platter" including a bottle of Lona Sparkling. This special deal is only available across the Mother's Day weekend (8th-9th May 2021). This platter is amazing for 2 adults, but enough to even share with the kids - or better yet add a pizza to the mix so everyone is happy and you can all relax next to the creek for longer!! The deal also includes 2 alpacas on a lead for 30mins to wander through the vineyard to get those special Mother's day family photos to cherish forever. We will also have staff members helping you with your photos. Price: $219 or $245 including a pizza.
PICNIC WITH THE ALPACAS... EVERY DAY!
You can book an alpaca picnic any day of the week straight through our site! WINE - DINE - ALPACA - RELAX!
As the property is 10 acres, there is pleanty of space for everyone to spread out and we have ample hand sanitiser for all visitors.
Please bring your own picnic blankets, chairs or gazebos for your picnic.
OPEN ALL PUBLIC HOLIDYAS!
We are open 7 days a week including public holidays. Only CLOSED on GOOD FRIDAY & CHRISTMAS DAY.
UNICORN FESTIVAL @ CARRARA MARKETS
So everybody LOVES unicorns right?! Ed, Beau & Pancake donned their best rainbow outfits to be stars of the 2019 festival! Here are a few pics showing how adorable both the alpacas & the visitors looked! We hope to see you next year at The Carrara Market's Unicorn Festival 2021!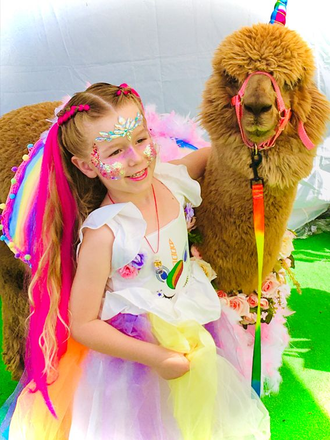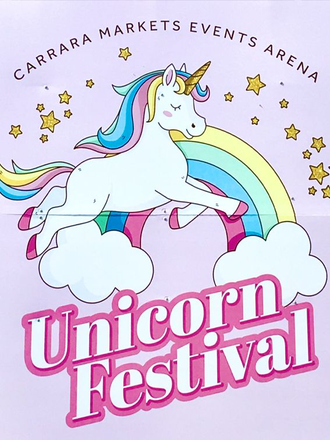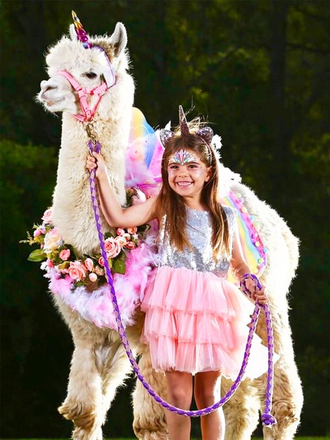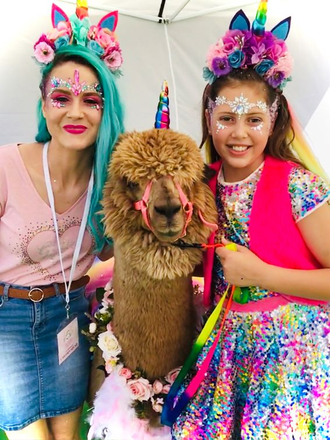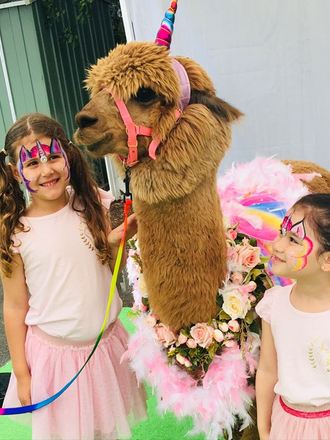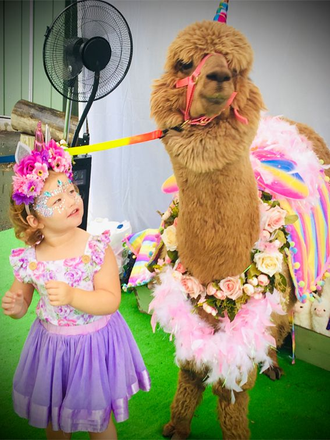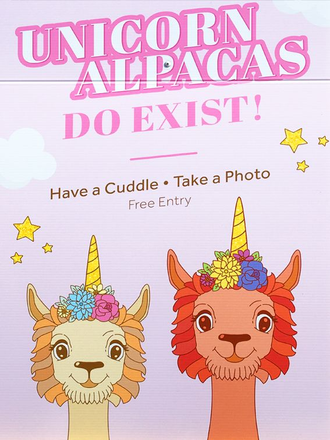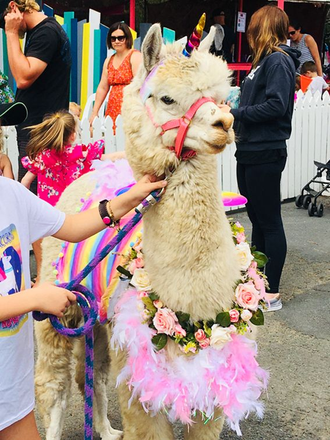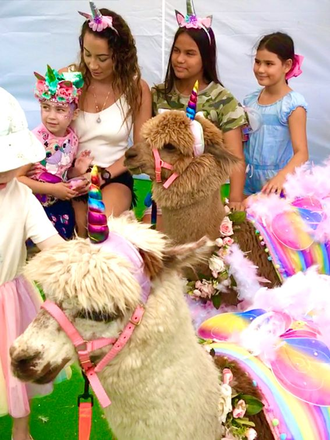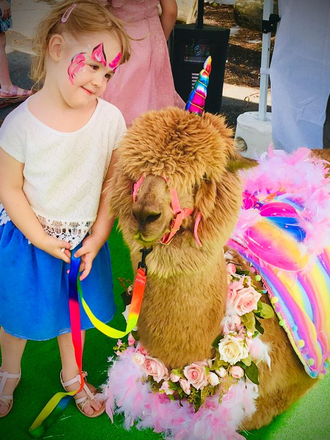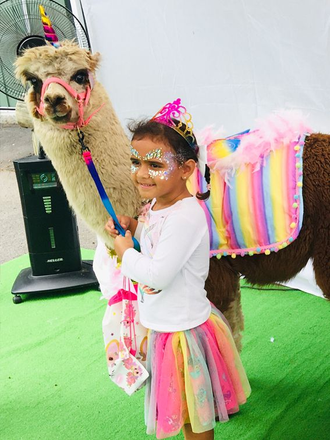 "THE GREAT DAY OUT" CHANNEL 7

VISITS CANUNGRA
CHECK OUT THE VIDEO BELOW TO SEE MORE OF OUR BEAUTIFUL
VINEYARD & THE ALPACAS WHICH FEATURED IN THE
RECENT VISIT CANUNGRA EPISODE.